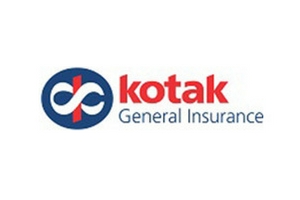 Kotak Health Insurance Plans
Company Overview
A 100% subsidiary of India's fastest growing bank, Kotak Mahindra Bank Ltd., Kotak Mahindra General Insurance was established to service the growing non-life insurance segment in India. At Kotak Mahindra General Insurance, we value customer service, quality and innovation above everything else.The company aims to cater to a wide range of customer segment & geographies offering an array of non-life insurance products like Motor, Health, etc.
Kotak Mahindra General Insurance Company Ltd. CIN: U66000MH2014PLC260291. IRDAI Reg. No.152
Reg Office - 27 BKC, C 27, G Block, Bandra Kurla Complex, Bandra East, Mumbai – 400051. Maharashtra. India.
Email: care@kotak.com Website: www.kotakgeneralinsurance.com/health-insurance
Toll-Free: 1800 266 4545
List of Kotak Health Insurance Plans
In today's stressful world, critical illnesses are becoming more and more common. With Kotak Secure Shield, you can protect yourself and your family against the expenses that come with treating these illnesses, without having to compromise on the quality of healthcare.
Following are four major benefits of Kotak Secure Shield plan.
Comprehensive critical illness cover: Upon diagnosis of any of the 18 types of critical illnesses, in case of other medical emergencies, and while undergoing surgical procedures, you are entitled to receive a one-time sum insured. This helps you meet your medical expenses as well as other financial obligations, such as payment of an existing debt or any other emergency expenses.
Personal accident benefit: In case of death or permanent total disability due to an accident, your family members may get the personal accident benefit, thus providing them financial stability.
Child education benefit: In an event of your demise or permanent total disability, our critical illness cover will ensure that your child will continue to receive uninterrupted education.
Loss of job benefit: This critical illness policy allows you to avail of a loan in case of loss of job. Besides the aforementioned advantages, you may also avail of tax benefits on your premiums under Section 80D of the Income Tax Act, 1961. You may also enjoy a flexible policy period of one to three years based on your choice. Further, you may avail of a free look period of 15 days to familiarize yourself with the policy features and benefits.
The Kotak Edge: When it comes to keeping your money and your life safe and secure, it pays to go with a reputed company. The Kotak Group has an illustrious history that spans over 3 decades, and is considered to be one of the most trusted brands in the country. With Kotak Secure Shield, your health and your family members are in safe hands.
As people rightly say, health is wealth, which is why we have Kotak Health Care – a comprehensive health insurance plan to ensure you and your family members are always well-protected.
Day Care Treatments: If medical expenses are incurred for specified treatments or procedures that do not require you to be hospitalised for more than 24-hours, Kotak Health Care will cover the cost of these procedures. Enjoy cover for up to 150 specified procedures and treatments. For a complete list of Day Care Treatments covered, please click here.
Cumulative Bonus: Enjoy special no-claim benefits on your policy. Receive a cumulative bonus of 10% on your Base Annual Sum Insured on renewal of your health insurance, provided there has been no claim throughout the policy period, up to a maximum of 50% of the Base Annual Sum Insured. If any claim is made under the policy after a Cumulative Bonus has been applied, then the accrued Cumulative Bonus under the policy will reduced by 10% on the commencement of the next policy year or the next renewal of the policy as applicable.
Pre-Hospitalisation Medical Expenses and Post-Hospitalisation Medical Expenses: In the event of a hospitalisation, focus only on getting better and not on the costs. Medical expenses incurred 30 days before a hospitalisation, and 60 days after a hospitalisation will be covered under Kotak Health Care.
Cashless benefit: Besides reimbursement of medical bills, you would also get the benefit of cashless settlement. Therefore, you need not worry about making any huge expenses, as we settle the bill directly with over 4000 hospitals in our hospital network.
Picking a Plan: Kotak Health Care comes to you in the form of three options; Excel, Premium and Prime. Have a look at what exactly is covered by each plan in the below table before you make your choice:
Benefits
Excel
Premium
Prime
Base Sum Insured
2 lakhs, 3 lakhs, or 4 lakhs
5 lakhs, 10 lakhs, 15 lakhs, 20 lakhs, or 25 lakhs
10 lakhs, 15 lakhs, 20 lakhs, 25 lakhs, 50 lakhs, 75 lakhs, or 100 lakhs
Optional Covers (Add-Ons)
Pack 1: Hospital Daily Cash + Convalescence Benefit + Donor Expenses

Pack 2: Critical Illness Cover + Double Sum Insured

Pack 3: Cap on Room Rent
Pack 1: Hospital Daily Cash + Convalescence Benefit + Donor Expenses

Pack 2: Critical Illness Cover + Double Sum Insured
Option 1: Hospital Daily Cash

Option 2: Convalescence Benefit

Option 3: Donor Expense

Option 4: Critical Illness Cover

Option 5: Double Sum Insured

Option 6: Domiciliary Hospitalisation Cover

Option 7: Alternative Treatment

Option 8: Maternity Benefit

Option 9: New Born Baby Cover

Option 10: Compassionate Visit

Option 11: Restoration of Sum Insured
Individual/Floater
Individual: Available for all Sum Insured

Floater: Available for 3 lakhs and 4 lakhs only
Both Available
Mandatory Medical Check-Ups
For Individuals > 45 years
Waiting Period: Pre-Existing Disease
4 Years (for all age groups)
Min./Max. Entry Age
Minimum 5 years & Maximum 65 years (Individual)
Minimum 91 days & Maximum 65 years (Floater)
Maximum 25 years for dependent children
Exit Age
No Exit Age
Policy Tenure
1, 2, & 3 years
Relationships Covered
Self, Spouse, Dependent Children, Dependent Parents
Tax Benefit
Under Sec. 80D of IT Act 1961
Free-Look Period
15 days from the date of receipt of the policy
A comprehensive health insurance policy that comes with protection plus rewards & value added benefits to help you stay fit.
Eligibility
Entry Age - 91 Days for Child and 18 Years for Adult
Maximum Entry Age for Adult - 65 Years
Maximum Entry Age for Child - 25 Years, after which the Child will be considered as an Adult
Exit Age/Renewal - The Policy provides for life-long renewal
Policy Period - 1/2/3 Years
Policy Type - Individual/Family Floater
Relationships covered
Self, Spouse, natural or adopted dependent children, parents, parents-in-law and siblings, Employer-Employee. Natural/Appointed Guardian can also take insurance for minor under their guardianship.
A Family Floater policy can cover a maximum of 2 adults and 3 dependent children under a single policy.
Waiting period for Pre-existing Diseases - As per Plan opted
Key Discounts
Long Term Discount

2 year policy - 2.5%
3 year policy - 5%

Family Discount (Not applicable for Floater Policies)

2 eligible members - 2.5%
More than 2 members - 5%

Cross Sell Discount(Applicable if the policyholder has one live policy) – 10%
Pre-policy Medical check-up
Medical tests will be facilitated by us and conducted at our network of diagnostic centers. The validity of such tests will be up to 30 days. If we accept your proposal, we will reimburse 50% of the cost of such pre-insurance medical tests. The charges of the medical test and the center at which such tests shall be conducted will be informed to you before the medical examination.
Zone Classification
Now the premium you pay and co-pay option is determined based on the city where you reside.
| | | |
| --- | --- | --- |
| Applicable Zone | Treatment Taken at | Co-payment applicable |
| Zone II | Zone I | 10% |
| Zone III | Zone I | 20% |
| Zone III | Zone II | 10% |
Note:
Dependent Child under family floater policies after completion of 25 Years shall be considered as adult for premium computation.
Avail tax benefit up to ₹ 25,000 for people below 60 years and ₹ 30,000 for senior citizens u/s 80D*.
80D benefit will not be available if any member other than self, spouse, dependent children, parents covered under Family Floater Policy.
In case of Individual Policy, if any member other than self, spouse, dependent children, parents are covered then 80D benefit will not be available to these members.
Zone Classification:

Zone I: Mumbai (including Thane and Navi Mumbai) and Delhi (including NCR areas).
Zone II: Kolkata, Hyderabad, Chennai, Pune, Bangalore and Gujarat.
Zone III: Rest of India excluding the locations mentioned under Zone I & Zone II.
Health insurance claim process
Health insurance may be claimed either as a reimbursement or as a cashless claim at one of the network hospitals . In order to register for a health insurance claim, individuals need to follow the below-mentioned steps:
Cashless claim

In case of a planned hospitalization, you must approach the hospital 48 hours prior to hospitalization. Submit the pre-authorization form and an identity proof along with the medical documents.
In case of an emergency hospitalization, visit the cashless helpdesk at the hospital within 24 hours of hospitalization and submit the pre-authorization form as well as an identity proof along with the medical documents
If the claim is approved, you will be required to pay only the deductible expenses at the hospital. We will settle the rest at the time of discharge.

Reimbursement claim

Intimate us at care@kotak.com or 1800 266 4545
Settle the bills at the hospital and collect relevant documents
Submit the original documents and the claim form within 30 days of discharge from the hospital
After verification, your claim will be settled within 15 days